The Haute Maurienne Vanoise Tourist Office and the ski areas were present at the "Destination Montagnes-Grand Ski" trade show on January 24 and 25 in Chambéry to meet with tourism professionals and tour operators in order to promote the area's resorts and offers.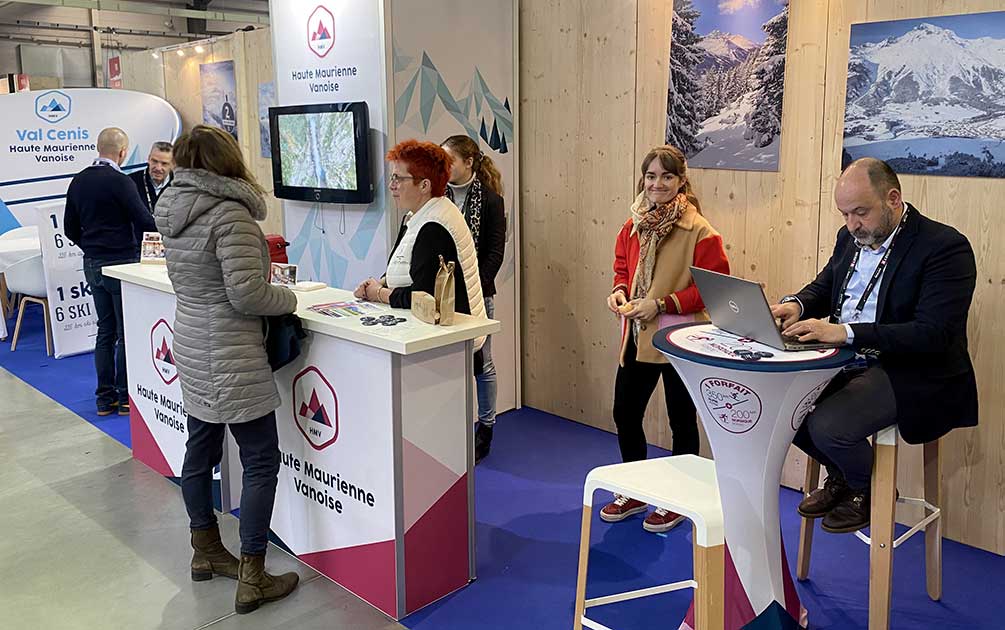 The Tourist Office and the ski areas of Haute Maurienne Vanoise were present at the trade show "Destination Montagnes-Grand ski" which was held on January 24 and 25 in Chambéry. This trade show is an opportunity to strengthen relations between tour operators, the destination and the ski areas, to market their offers and also to make new contacts.
In two days, the Tourist Office and the ski areas present (Valfréjus, La Norma, Aussois, Val Cenis), were able to meet with several dozen French, English, Belgian or Dutch tour operators who represent the vast majority of the clientele present in the resorts of Haute Maurienne Vanoise.
During the meetings, the ski areas were able to present their offers for next winter. Offers that will be included in the catalogs and websites that these professionals will then propose to their customers.
A show that also allowed to promote the summer offers, the Tourist Office highlighting the new Pass activity station.