SOCIOPROS
Information management
Collecting, enriching and disseminating data (tourist data) is one of the missions of the Haute Maurienne Vanoise Tourist Office and in particular of the Information Management department.
In order to collect and disseminate tourist information, the Haute Maurienne Vanoise Tourist Office is a member of the Apidae network, the leading national tourist information network.
Apidae is a tourist database and a tourist information management system. This system was developed by the Auvergne-Rhône-Alpes region more than 25 years ago. It is used throughout France by more than 25,000 tourist offices, accommodation providers, institutions... With Apidae, the tourist office gains in efficiency and visibility. The information is entered once in Apidae and is then distributed on multiple media.
From Apidae, the Tourist Office can :
- Automatically distribute its information and that of the tourist actors who send it their information, on its websites, its applications, its press releases. The information is also published on the websites of Savoie Mont-Blanc, Maurienne Tourisme, Maurienne.fr, Yatou en Maurienne...
- Publish its guides and brochures in PDF format or in hard copy: Activity Guide in summer and winter, Practical Guide in spring and autumn, Events Bulletin every week in summer and winter, Accommodation Guide once a year, and Editions on request.
- To inform very precisely the people who contact the reception of the Tourist Offices of Modane in Bonneval sur Arc either by e-mail, telephone or by visiting us physically.
Apidae, a tool to distribute your information on all media
In order to constantly have the most reliable and up-to-date information and to distribute it to visitors and those who plan to come and stay in Haute Maurienne Vanoise, the Tourist Office regularly (once or several times a year) collects data from the tourist actors (activity providers, accommodation providers, restaurant owners, shopkeepers).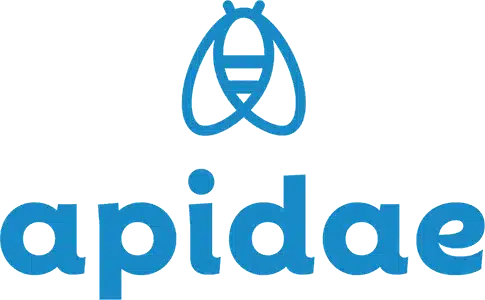 The Tourist Office distributes this information free of charge on all its communication media.
For a tourism professional in Haute Maurienne Vanoise, not responding to the Tourist Office's data collection means assuming that you will not be visible on the information media intended for clients and prospects, visitors and consumers.

Note that, like all companies, the Tourist Office is subject to the RGPD. The Tourist Office cannot therefore disseminate data (contact details, visuals) if a professional has not given his written consent. Without a response from a service provider to a collection, the Tourist Office must therefore hide this data.

Any service provider or tourism professional in Haute Maurienne Vanoise can also send information spontaneously to the Tourist Office, without waiting for a collection, to communicate on the creation of their business, a change of activity, a concert in an establishment, add photos, modify contact information or rates...

Since autumn 2022, the collection of tourist information is carried out directly by the Tourist Office's resort cells. An information management service based at the Tourist Office headquarters manages all the data, checks it, enriches it and distributes it to the various web and print media.